Here is some of the work that I had the opportunity to create during my internship with Clocky! I worked on three projects for the company, updating the current Clocky design, creating a new design, and also working on the design of a new type of nightstand. Although not all of the details are present on this page because of NDA's, the forms I created are. 
For this project, I took inspiration primarily from many home smart devices including the Amazon Echo, Google Home, and UE Boom . I also looked at different types of movement and expression that the new Clocky could adopt. Here is my first brainstorming submittal. The insights I gathered from this initial brainstorm would inform the designs of both the brand new Clocky, as well as the Updated one.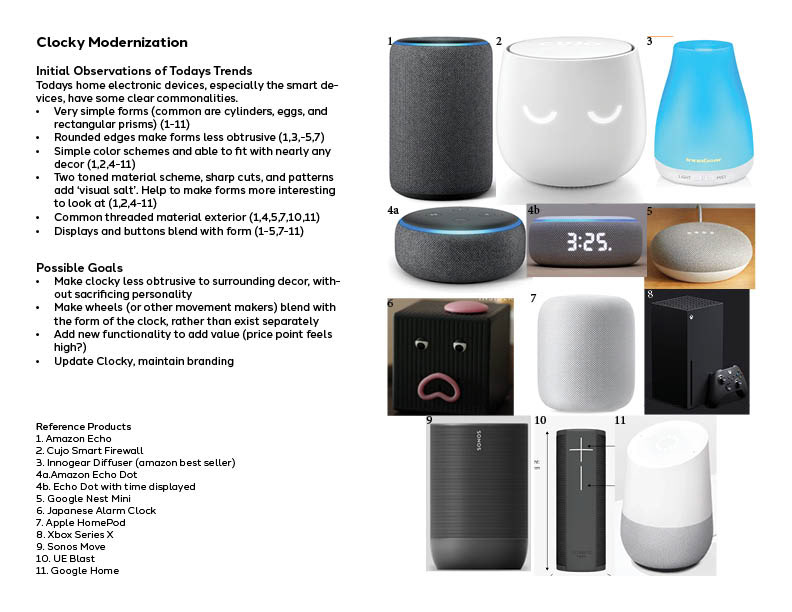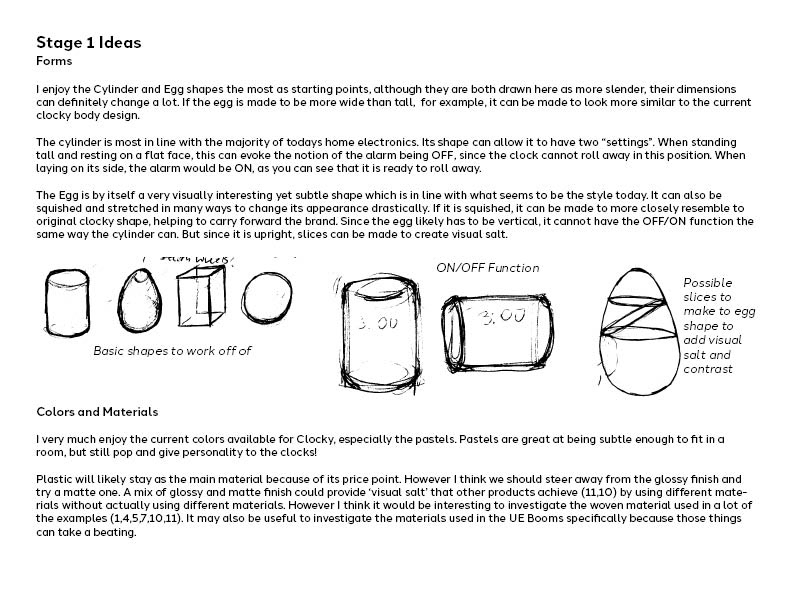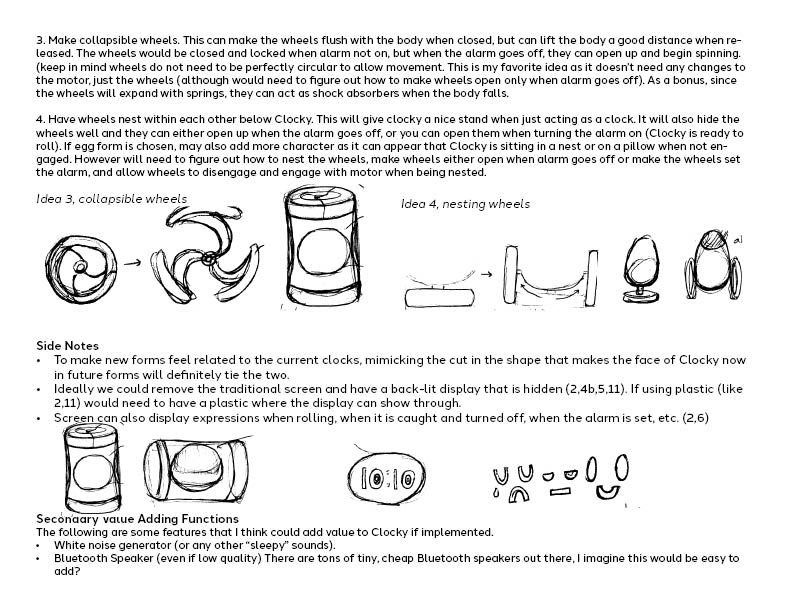 The Brand New Clocky Design
The new Clocky design was the project that I spent the most time on during this internship. Although it went through may different iterations and materials, this was the final design that we settled on, as its manufacturability and its clear inspiration from the present Clocky design made it the most preferable for the company brand.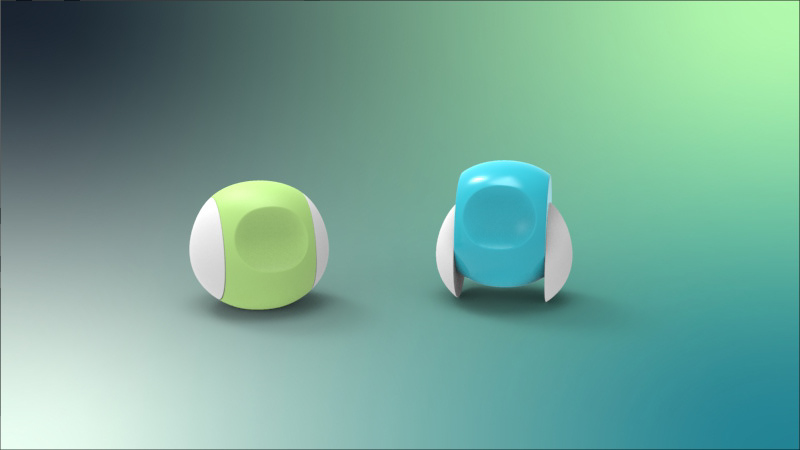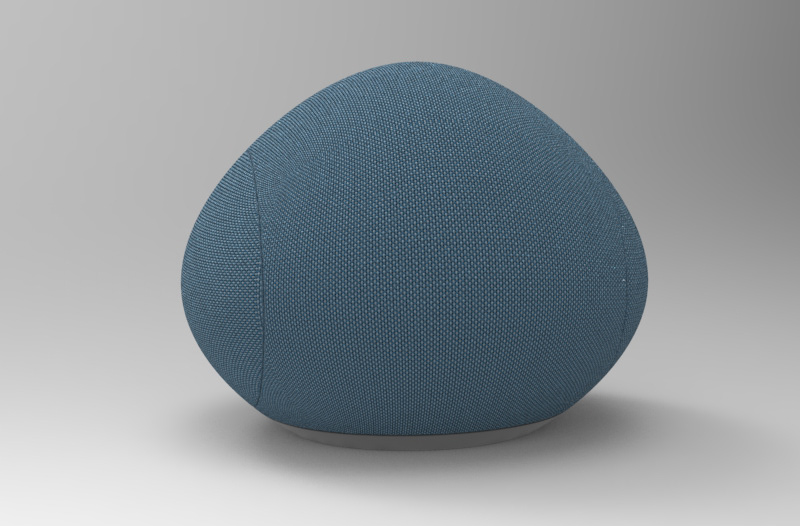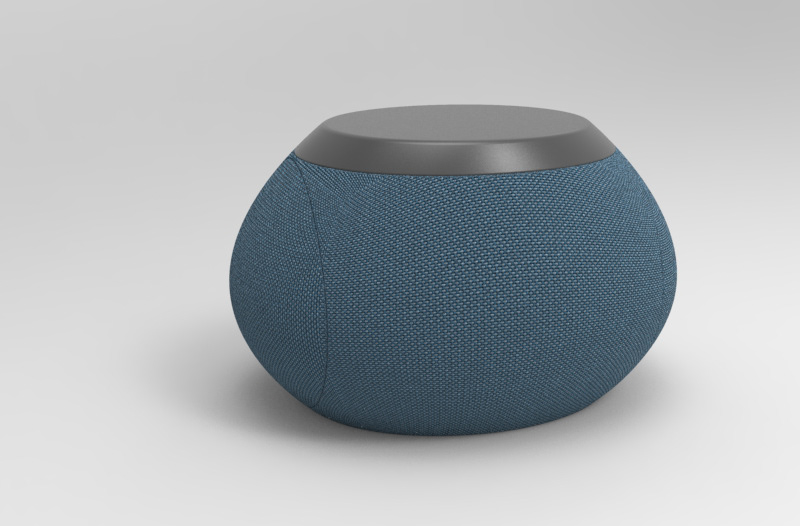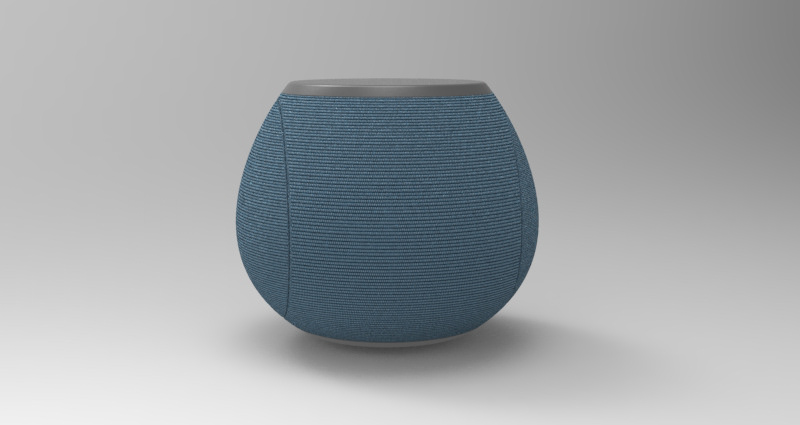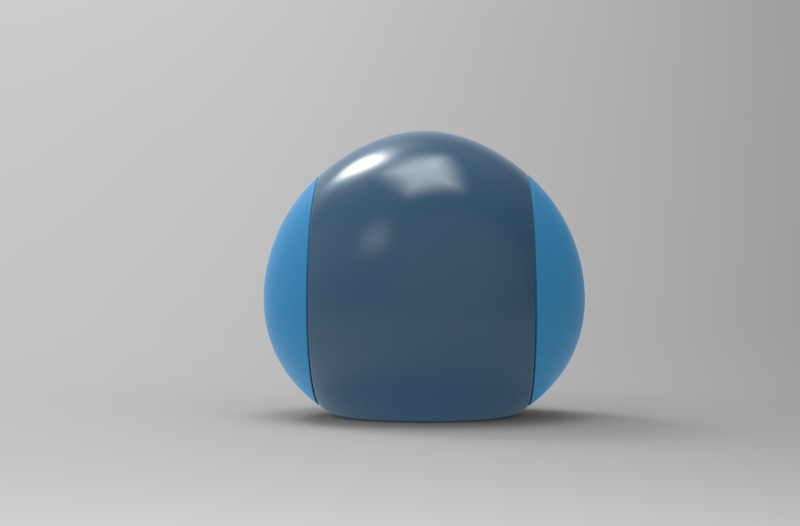 The Updated Clocky Design
This project created as a back-up design to the first, in case the features of the brand new design were too expensive to manufacture. However, that doesn't mean that it was an easy one.  The goal was to bring the current Clocky design into 2020. To do that, I chose to make only a few small adjustments. I made the form a little more symmetrical and spherical, made the tires more sleek, and chose flatter, pastel paints.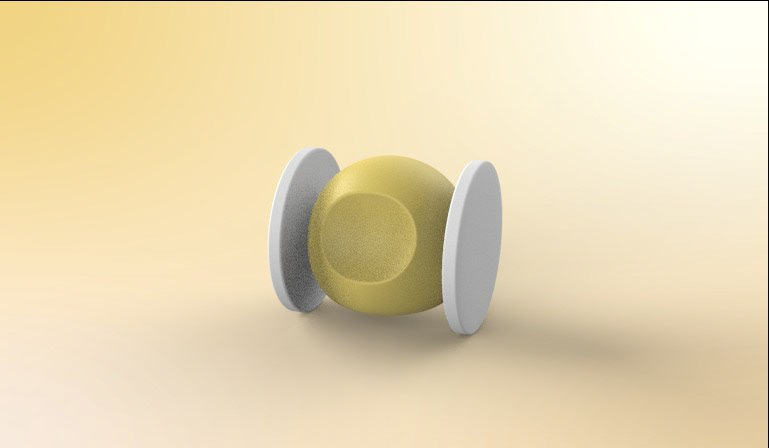 Furniture design is new territory for me, but this was the perfect project to get introduced because the company already had a very good idea of what they wanted. I had a great time with this project, especially because the project demanded not just design considerations, but also a lot of mechanical considerations as well.  Included in this design were push to open drawers, internal outlets, and some other, first of their kind technologies integrated that will truly make a one of a kind nightstand. The nightstand is set to go into production later 2020.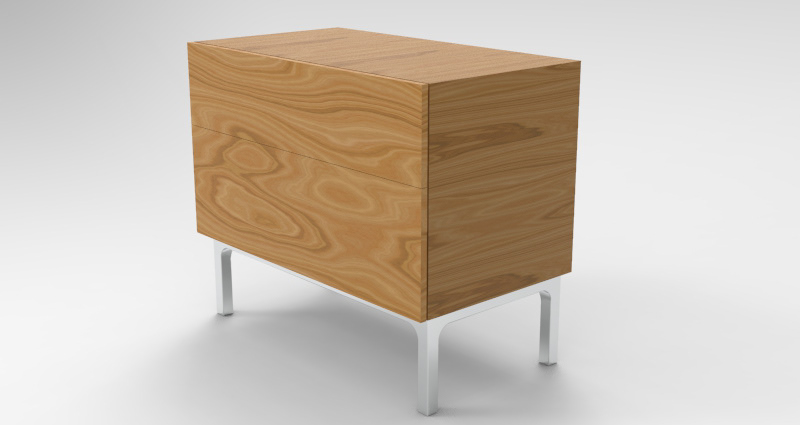 This project taught me a lot about the importance of branding and maintaining it through multiple products. I had not done an industrial design project before that had required me to look at old products and not just be inspired by them, but to maintain a clear sense of lineage. A lot of my prototype designs had materials and forms that I loved, but at the end of the day they didn't continue the lineage of Clocky, so they had to be edited. This was a new idea for me, but one that was welcomed.